Welcome to HealthPortal
HealthPortal™ is a unique organization dedicated to providing award winning educational content within the healthcare industry.
Headquartered in Toronto, Canada, HealthPortal™ is rapidly becoming a leading provider of educational content to colleges, universities, healthcare professionals across Canada, the United States, Australia and the United Kingdom.
Our Content
Our library of educational healthcare videos contains over 600 titles covering 20 key areas of healthcare education. We are constantly updating our video library to ensure that we are providing only the freshest and most relevant educational healthcare content to our clients.
Our Partners
Our arsenal of strategic partners and producers is what distinguishes us and enables us to stay ahead of the curve and sets us apart. Over the years we have built strong relationships with the industries best technology providers, researchers, analysts & medical practitioners from across the world. As such, the knowledge we harness and the service we deliver is the industry's finest.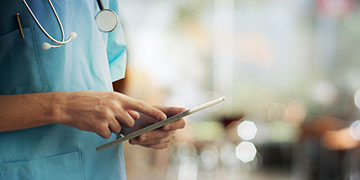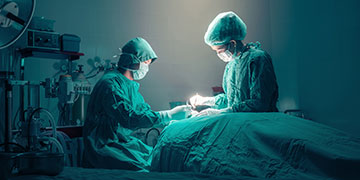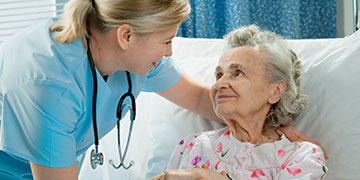 We accept the following:
Cheque
Visa
Mastercard
Amex
The following are commonly asked questions about copyright rules concerning the use of non-print material such as DVD's, Videotapes and CD-ROM's in schools. The responses which accompany the questions are intended only to make you more aware of your responsibilities under the copyright law and do not constitute legal advice.
What are Public Performance Rights?
Under The Copyright Act any viewing or exhibition of a video in a public place (schools and universities are considered public places) must have Public Performance Rights.
P.P.R. rights are included in the cost of the video.
Programs marked – "Student Version" or "Instructor Version" and Certain Patient Education videos DO NOT include Public Performance Rights.
Is it legal to make a "back up" copy of a purchased video just in case the original gets damaged?
Written permission is required for the Producer of the Content. In most cases this is not permitted. It is illegal to copy, duplicate, reproduce or sell purchased videos.
What is the penalty for illegal use of copyrighted materials in a classroom school?
The Copyright Act states that a person found guilty of infringement of public performance, may be fined.
Who is held accountable when the copyright law is broken in a classroom or school?
Ignorance of the law is not a defense. Many people can be held accountable when breaking The Copyright Act. The school's principal, the teacher, the media technician and the school board can all be held liable, depending on their involvement. Every individual "involved" in the violation is liable.
Can a school have a library of acquired or donated tapes and loan these tapes to students for home viewing?
Yes, a school can have a circulating video library. This means that a student can take the video home to view and then return it to the school. Please be aware that if this policy is in place, you must indicate on the cassette that it is a home use loan copy only. Not doing so is a violation of copyright. The student or instructor is not allowed to duplicated or edit the content.
To what other media does copyright apply?
Copyright applies to any original work such as music, art, screenplays, commercials, photographs, magazines, CD-ROMs, etc.
Is it legal for students to insert and/or edit video and/or audio commercials for class projects?
It is illegal for students to insert and/or edit video and/or audio in commercials for projects.
For more info, Please email – info@healthportal.ca
HealthPortal™ Streaming Rights
Available Only On Programs Starting With Product Code: HP.
Upon purchase of the Streaming Rights, you will recieve 2 certificates. One from HealthPortal and the other from the producers validating the Rights.
Pricing is located in the Add-On Section of our products.
For mare information:
Call 1-855-576-7825
Email: sales@healthportal.ca
This 3 or 5 Year agreement is between HealthPortal (the "Licensor") and your organization (the "Licensee")
Content of Licensed Materials: Grant Of License
The materials that are the subject of this Agreement shall consist of Health Portal's and its Producer's Materials (hereinafter referred to as the "Licensed Materials").
Licensor hereby grants to Licensee non-exclusive use of the Licensed Materials and the right to provide the Licensed Materials to Authorized Users in accordance to this Agreement.
Delivery/Access of Licensed Materials to Licensee
Licensor will provide the Licensed Materials to the Licensee in the following manner:
Physical Media: Upon Purchase of the physical media content in form of DVD, VHS or CDROM, The Licensor will provide the purchased Media for the licensee to upload to their network, secured web-server, Intranet, Internal TV system or a 3rd party hosting provider.
Authorized Use of Licensed Materials
Authorized Users: Persons Affiliated with Licensee, Full and Part time students, International students, Onsite/Offsite students, Patients and employees (including Onsite/Offsite faculty, staff, nurses, doctors and affiliated researchers) of Licensee and the institution of which it is a part, regardless of the physical location of such persons.
The Licensed Materials may be used for purposes of research, education or other non-commercial use as follows:
Display: Licensee has the right to electronically display the Licensed Materials
PPR: Public Performance Rights are included with the Physical Media and Digital Streaming Rights
Digital Copy: Licensee is authorized to store/Host the Licensed Materials on a Network, secured-access Web server and Internal TV based systems in a hospital based environment. The Licensee is responsible for uploading, storing and broadcasting the Licensed Materials to their desired viewing protocol (their network, Intranet or Internal TV system).
Password: When Licensed Material is transmitted via a network or Intranet, the licensee will be responsible for issuing the Authorized users with a username and password to restrict unauthorized users from accessing Licensed Materials.
Specific Restrictions on use of Licensed Materials
Unauthorized Use: Licensee shall not knowingly permit anyone other than Authorized Users to use the Licensed Materials.
Modification of Licensed Materials: Licensee shall not modify or create a derivative work of the Licensed Materials without the prior written permission of Licensor.
Removal of Copyright Notice: Licensee may not remove, obscure or modify any copyright or other notices included in the Licensed Materials.
Duplication: The Licensee and its Authorized Users shall not in any way Duplicate, copy, upload or broadcast the Licensed Materials to any 3rd party websites such as – YouTube, Facebook or personal websites.
Commercial Purposes: Other than as specifically permitted in this Agreement, Licensee may not use the Licensed Materials for Commercial Purposes, including but not limited to the sale of Licensed Materials or reproduction or distribution of the Licensed Materials in any form.
Agreement Termination
The licensor reserves the right to Terminate this Agreement if proper action has not been taken to prevent ongoing issues with Unauthorized Users.
We Charge the following rates for all its order:
Canada – $15
United States – $16
International – $30
We uses the services of the following providers:
Canadapost – www.canadapost.ca
Purolator – www.purolator.ca
Fedex – www.fedex.com
USPS – www.usps.com
UPS – www.ups.com
HealthPortal may chooses the shipping provider based on your location
Tracking numbers are provided on every invoice shipped.
A Signature is required for all delivery.
To make sure orders shipped to PO boxes and rural route addresses reach their intended destination, please include a physical street address or highway number when you complete your online order.
For Special Requests Please contact us at 1-855-5767-825 or sales@healthportal.ca
HST # 81287 7850 RT0001 (Only for Canada)
Taxes charged for Canadian Order:
Alberta 5% GST
British Columbia 12% HST
Manitoba 5% GST
New Brunswick 13% HST
Newfoundland and Labrador 13% HST
Nova Scotia 15% HST
Ontario 13% HST
Prince Edward Island 5% GST
Québec 5% GST
Saskatchewan 5% GST
Outside Canada:
US: No Tax
International: No Tax
Please contact us at 1-855-5767-825 or sales@healthportal.ca
Returns For DVD's
We now offer a 30 Day Return on our prorgams. To prevent returns we recommend you preview the programs online(If available) prior to purchase to ensure it fits your needs.
Defective CDs, DVDs may only be exchanged for the same item. Shipping and handling (S&H) charges are non-refundable; however, we will gladly refund your original shipping cost if you are returning an item because of an error on our part.
When you receive your package, we ask that you examine it closely. If your item is damaged, we will arrange for an exchange at no cost. Shipping charges incurred for the return may be refunded up to $25.00 USD. Please contact us for a Return Authorization ID prior to returning the product.
Defective items must be reported within 3 Business days of accepting delivery.
On purchases made with a credit card, the same card used to make the purchase will be credited with the shipping refund. The credit will be made within 5 to 7 business days of us receiving or verifying the defective item.
A Return Authorization ID is required for all return and refunds. Please contact us at 1-855-5767-825 or sales@healthportal.ca
Product Recalls
There are no recalls as of
Updated Jan 1st 2015
Updated Nov 1st 2016
HealthPortal™ values the protection of individual privacy. This privacy policy sets forth HealthPortal's privacy policy for the site, and governs the manner in which we collect, use, maintain and disclose information collected from our users. By using our site www.healthportal.ca,, you agree to be bound by this privacy policy.
We will never sell, barter, or rent your email address to any third party other than as disclosed within this privacy policy.
What we collect
We may collect the following information:
name
contact information including email address
demographic information such as postcode, preferences and interests
other information relevant to customer surveys and/or offers
For the exhaustive list of cookies we collect see the List of cookies we collect section.
What we do with the information we gather
We require this information to understand your needs and provide you with a better service, and in particular for the following reasons:
Internal record keeping.
We may use the information to improve our products and services.
We may periodically send promotional emails about new products, special offers or other information which we think you may find interesting using the email address which you have provided.
From time to time, we may also use your information to contact you for market research purposes. We may contact you by email, phone, fax or mail. We may use the information to customise the website according to your interests.
Security
We are committed to ensuring that your information is secure. In order to prevent unauthorised access or disclosure, we have put in place suitable physical, electronic and managerial procedures to safeguard and secure the information we collect online.
How we use cookies
A cookie is a small file which asks permission to be placed on your computer's hard drive. Once you agree, the file is added and the cookie helps analyse web traffic or lets you know when you visit a particular site. Cookies allow web applications to respond to you as an individual. The web application can tailor its operations to your needs, likes and dislikes by gathering and remembering information about your preferences.
We use traffic log cookies to identify which pages are being used. This helps us analyse data about web page traffic and improve our website in order to tailor it to customer needs. We only use this information for statistical analysis purposes and then the data is removed from the system.
Overall, cookies help us provide you with a better website, by enabling us to monitor which pages you find useful and which you do not. A cookie in no way gives us access to your computer or any information about you, other than the data you choose to share with us. You can choose to accept or decline cookies. Most web browsers automatically accept cookies, but you can usually modify your browser setting to decline cookies if you prefer. This may prevent you from taking full advantage of the website.
Links to other websites
Our website may contain links to other websites of interest. However, once you have used these links to leave our site, you should note that we do not have any control over that other website. Therefore, we cannot be responsible for the protection and privacy of any information which you provide whilst visiting such sites and such sites are not governed by this privacy statement. You should exercise caution and look at the privacy statement applicable to the website in question.
Controlling your personal information
You may choose to restrict the collection or use of your personal information in the following ways:
whenever you are asked to fill in a form on the website, look for the box that you can click to indicate that you do not want the information to be used by anybody for direct marketing purposes
if you have previously agreed to us using your personal information for direct marketing purposes, you may change your mind at any time by writing to or emailing us at sales@healthportal.ca
We will not sell, distribute or lease your personal information to third parties unless we have your permission or are required by law to do so. We may use your personal information to send you promotional information about third parties which we think you may find interesting if you tell us that you wish this to happen.
You may request details of personal information which we hold about you under the Data Protection Act 1998. A small fee will be payable. If you would like a copy of the information held on you please write to .
If you believe that any information we are holding on you is incorrect or incomplete, please write to or email us as soon as possible, at the above address. We will promptly correct any information found to be incorrect.
List of cookies we collect
The table below lists the cookies we collect and what information they store.
| COOKIE NAME | COOKIE DESCRIPTION |
| --- | --- |
| CART | The association with your shopping cart. |
| CATEGORY_INFO | Stores the category info on the page, that allows to display pages more quickly. |
| COMPARE | The items that you have in the Compare Products list. |
| CURRENCY | Your preferred currency |
| CUSTOMER | An encrypted version of your customer id with the store. |
| CUSTOMER_AUTH | An indicator if you are currently logged into the store. |
| CUSTOMER_INFO | An encrypted version of the customer group you belong to. |
| CUSTOMER_SEGMENT_IDS | Stores the Customer Segment ID |
| EXTERNAL_NO_CACHE | A flag, which indicates whether caching is disabled or not. |
| FRONTEND | You sesssion ID on the server. |
| GUEST-VIEW | Allows guests to edit their orders. |
| LAST_CATEGORY | The last category you visited. |
| LAST_PRODUCT | The most recent product you have viewed. |
| NEWMESSAGE | Indicates whether a new message has been received. |
| NO_CACHE | Indicates whether it is allowed to use cache. |
| PERSISTENT_SHOPPING_CART | A link to information about your cart and viewing history if you have asked the site. |
| POLL | The ID of any polls you have recently voted in. |
| POLLN | Information on what polls you have voted on. |
| RECENTLYCOMPARED | The items that you have recently compared. |
| STF | Information on products you have emailed to friends. |
| STORE | The store view or language you have selected. |
| USER_ALLOWED_SAVE_COOKIE | Indicates whether a customer allowed to use cookies. |
| VIEWED_PRODUCT_IDS | The products that you have recently viewed. |
| WISHLIST | An encrypted list of products added to your Wishlist. |
| WISHLIST_CNT | The number of items in your Wishlist. |
Updated Nov 1st 2016
Access to great Educational resources is very important to your students.
Speak to one of our resource experts today!